We held an on-line Twisted Log Cabin Challenge.
Twisted Log Cabin is stitched on paper or Vilene foundations and, on Day One, we coloured in small paper versions of the foundation, cut them out and stuck them together to create a design for a piece of work.
On the second day we stitched a piece of work from our design - or at least that was the theory!

Some of these designs are shown below, and some have their stitched versions alongside: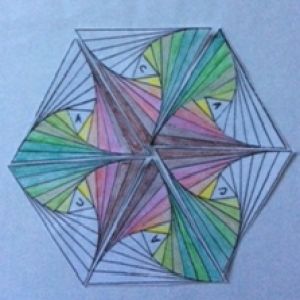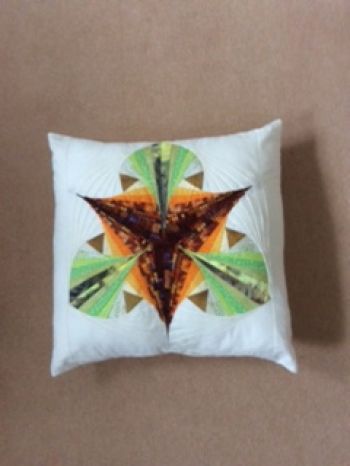 Jenny Chalmers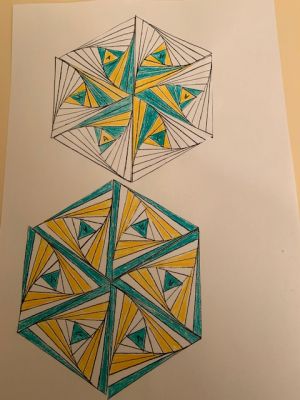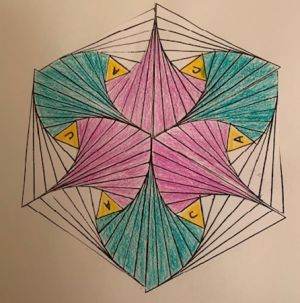 ..
Ann Lewis designs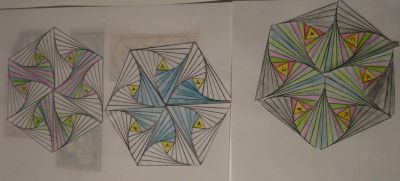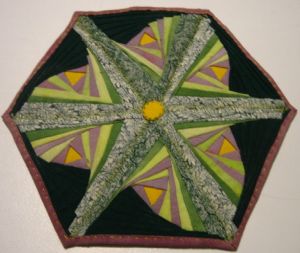 Elizabeth Saunders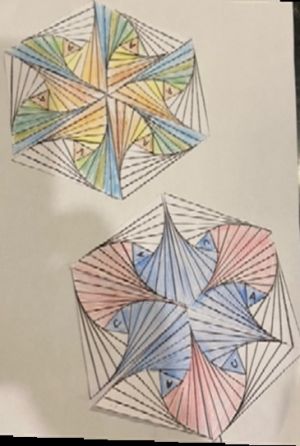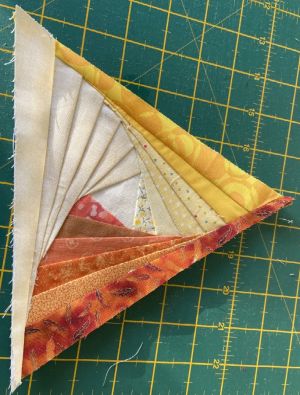 Gillian Carmichael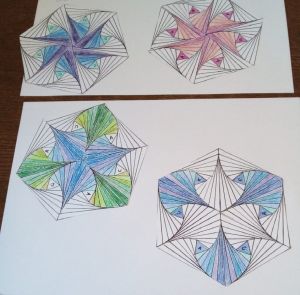 Veronica Smith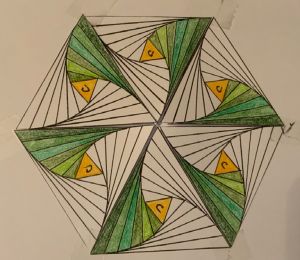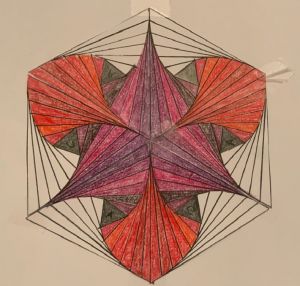 Jenny Gridley designs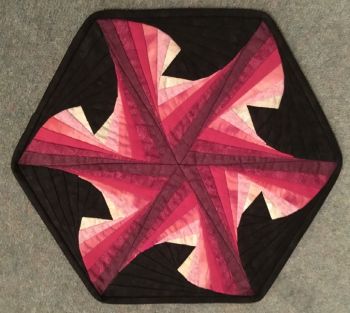 Janice Beech

Sonia Crabb- design


Sonia Crabb - stitched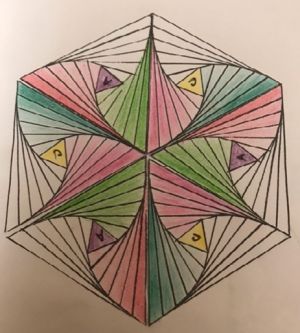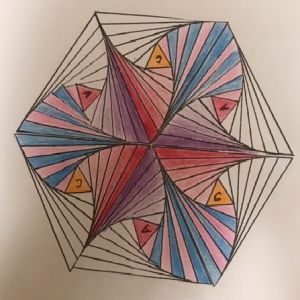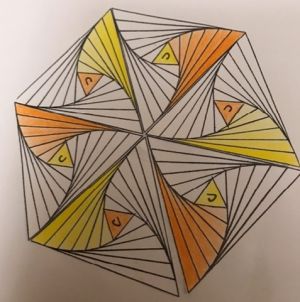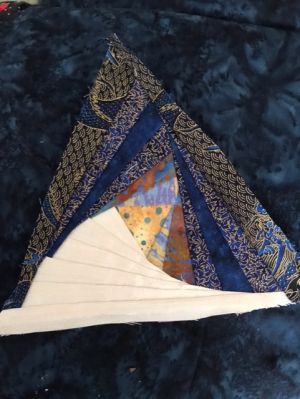 Isabel Reid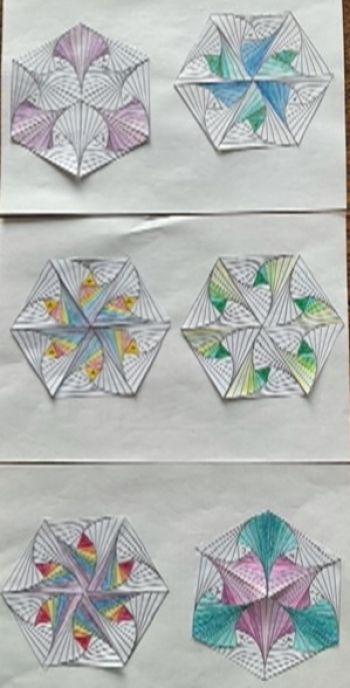 Ann Stone designs and a Mug Mat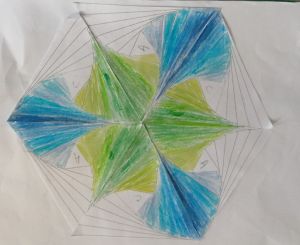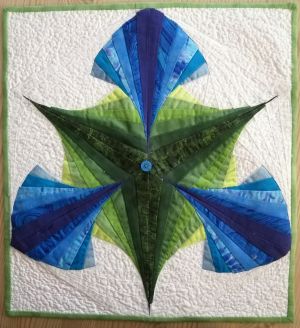 Rosemary Yeoman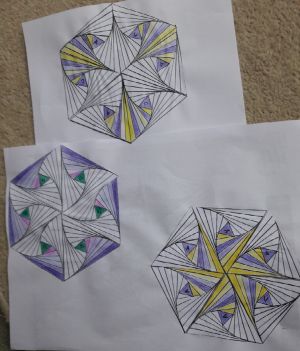 Chris Wright designs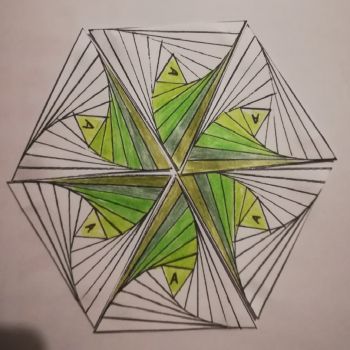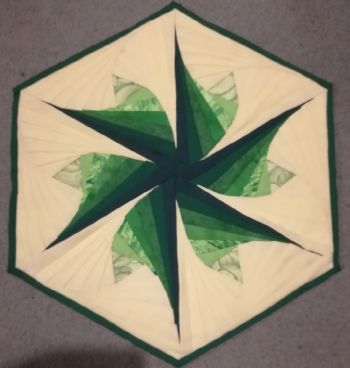 Dinah Weberstadt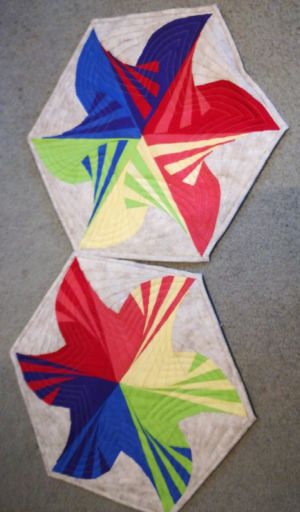 Dinah Weberstadt (2)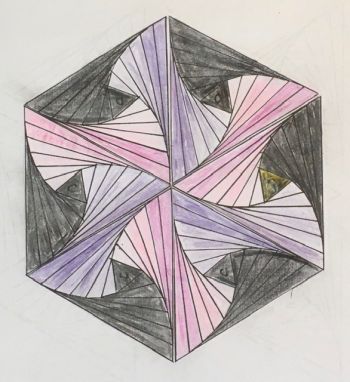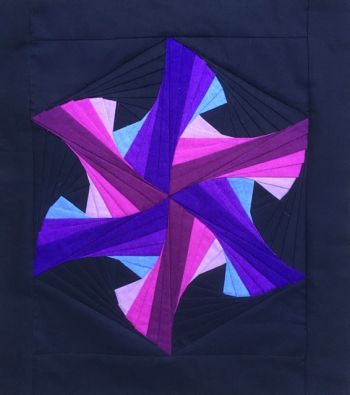 Monita Harris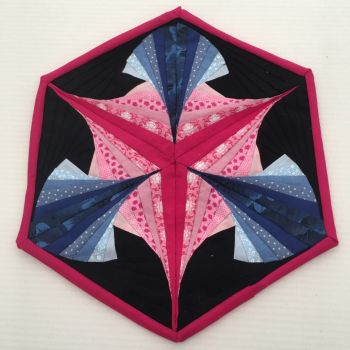 Alison Brown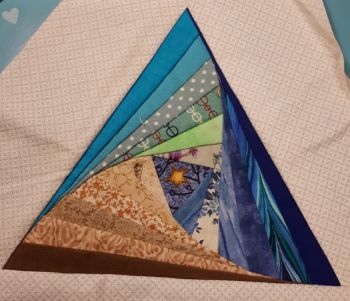 Jeanette Neale stitched triangle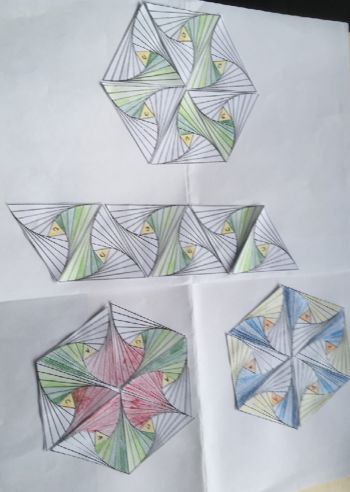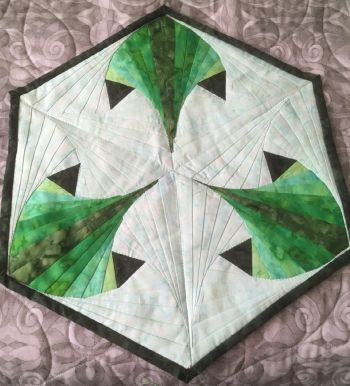 Libby Ryan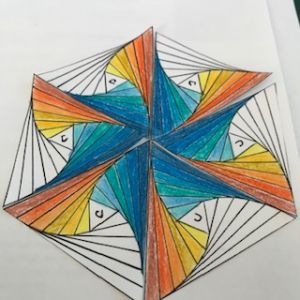 Jacky Wood designs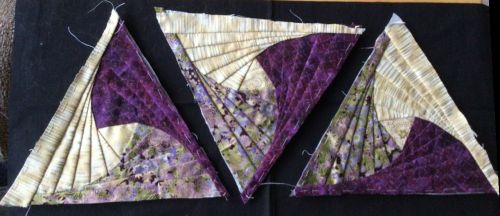 Elaine Clitheroe
Elaine Clitheroe
Jan Veitch designs
Jan Veitch Table runner