Christmas Challenge Quilt 2020
As part of our efforts to keep our members stitching during lockdown, we have run a series of mystery quilts and other challenges.
During October 2020 we have been making a Christmas Challenge quilt based on Trees. Instructione were sent by email twice a week and the final day was Monday 26th October.
Fifty members and friends took part in this challenge and they were offered a choice of two versions of the quilt - shown below.
Pictures of the completed quilts will be added to this page as I received them - so watch this space!Rosemary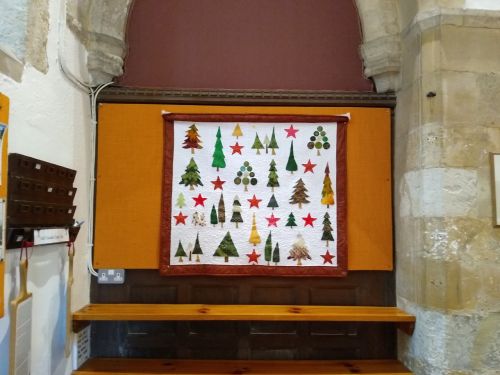 Liz Whales - on display in St.Peter's Church, Soberton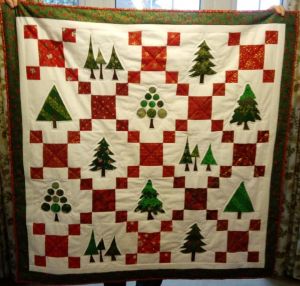 Jenny Chalmers Nine-patch

Jan Veitch: Nine-patch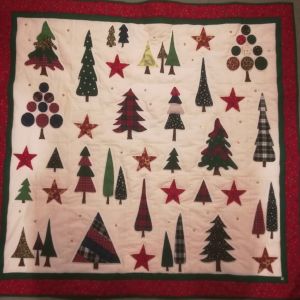 Dinah Weberstadt Stars (1)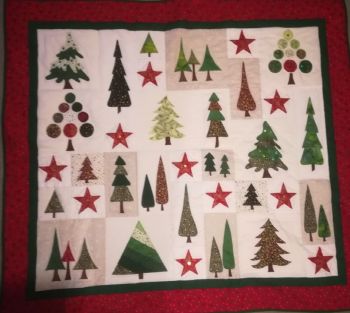 Dinah Weberstadt Stars (2)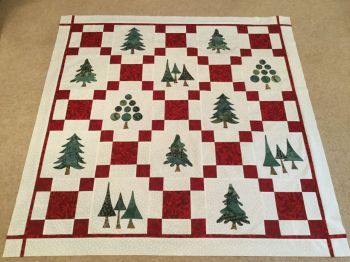 Jenny Gridley Nine-patch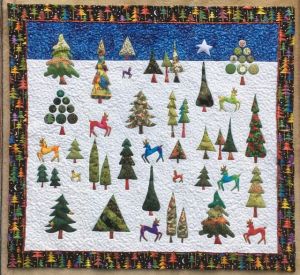 Monita Harris - a slightly different version of Trees and Stars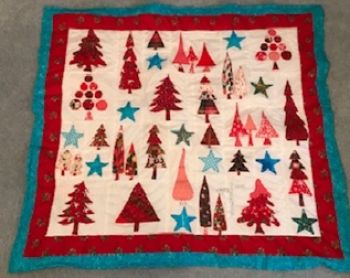 Jacky Wood Stars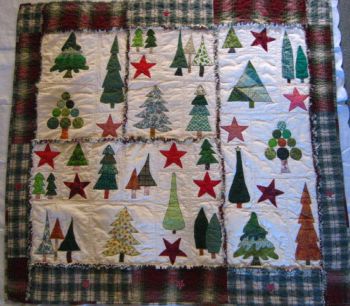 Elizabeth Saunders Stars
Isabel Reid Nine patch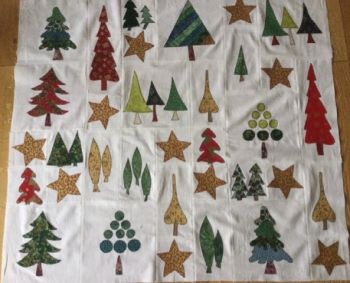 Maggie Owen Stars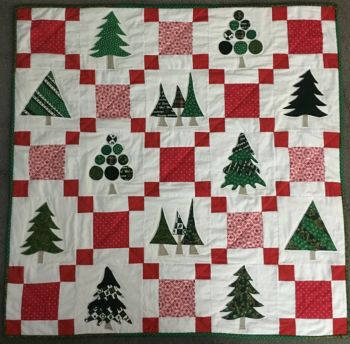 Alison Brown Nine-patch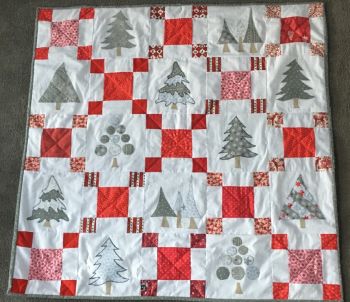 Alison Brown Nine-patch (2)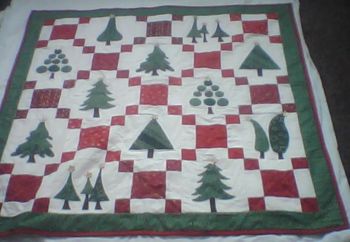 Brenda Cobbett Nine-patch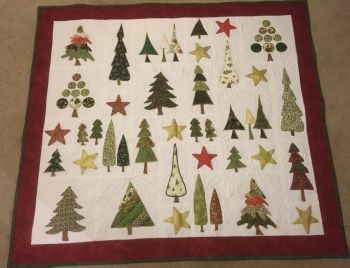 Libby Ryan Stars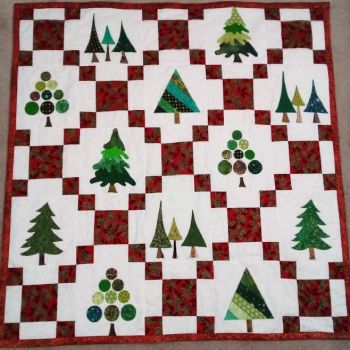 Veronica Smith Nine-patch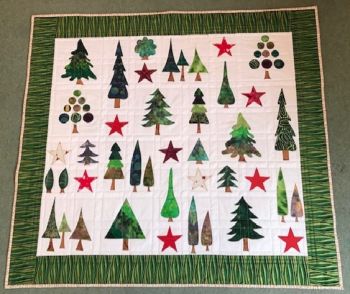 Carolyn Taylor Stars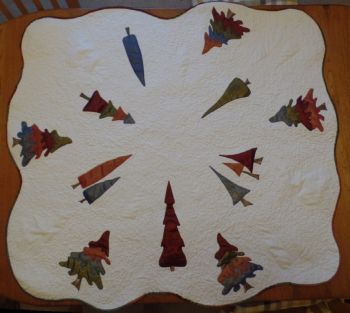 Sonia Crabb Tablecloth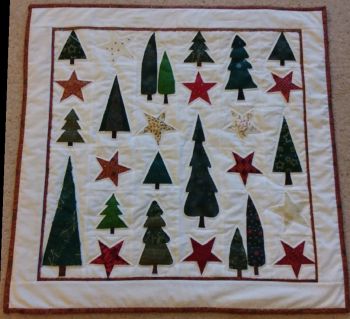 Jean Smith: smaller version of Stars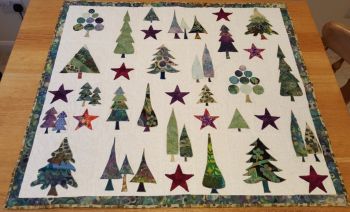 Anne Taylor Stars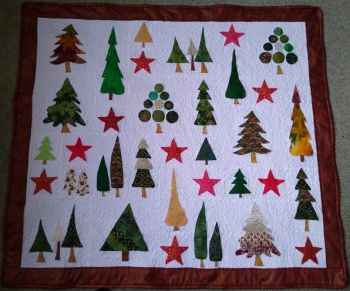 Liz Whales Stars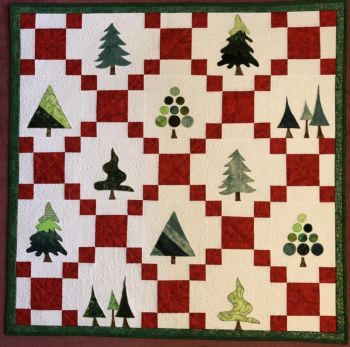 Janice Beech Nine Patch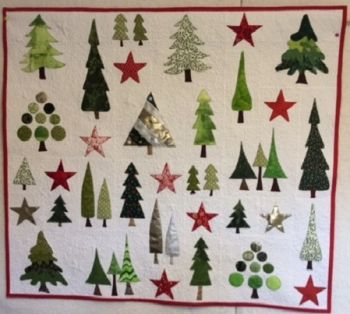 Pat Taylor Stars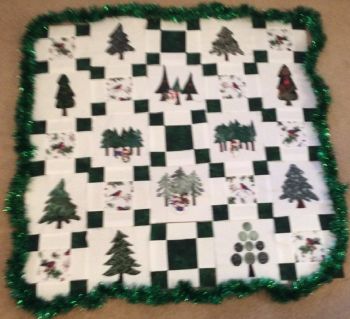 Sandra Compton Nine Patch and Tinsel!

Chris Wright 1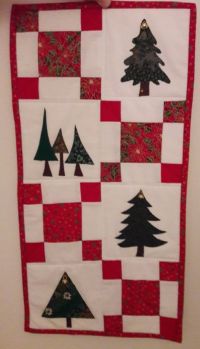 Chris Wright 2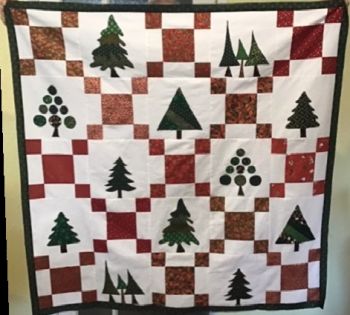 Gillian Carmichael Nine patch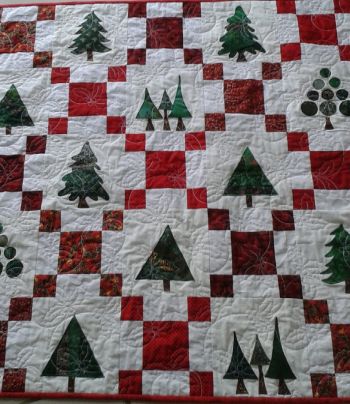 Shirley Gillanders Nine -patch. Quilted by Louise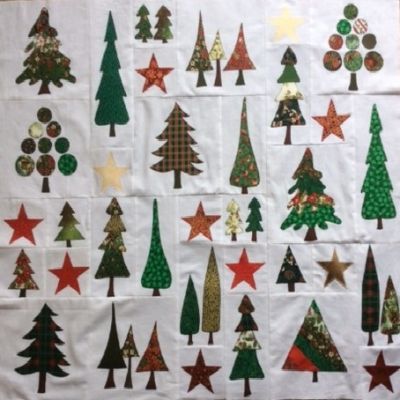 Ann Stone Stars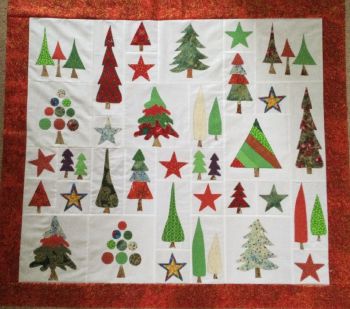 Sharon Knight Stars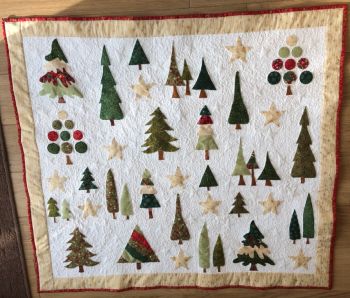 Julie Paine Stars
Alison Beckett Nine-patch